Kumon: the organization that never stops learning
I became a Kumon Instructor to carry on the aspirations of my mother, and the key to my Center's success is what I learn from my fellow Instructors.
Seeing the way my mother and her colleagues learned from each other inspired me to become a Kumon Instructor myself
My mother was a Kumon Instructor. I saw her working in her Kumon Center many times over the years. The day my mother opened her Center stands out in my mind as if it were yesterday. Ever since that day I have been full of admiration for Kumon Instructors.
My mother always encouraged me to follow in her footsteps. From the age of eleven she would take me with her on Center visits and to Instructor meetings. I remember being fascinated by the way the Instructors would get together and talk about student case studies as if all the students they were discussing were from their own Centers. Those meetings were devoted to the pursuit of students' potential, and I was able to witness the way experienced Instructors freely shared their knowledge with others, as well as the way in which my mother's input was eagerly received by the other participants.
Learning from other Instructors and realizing
how to avoid leaving students at a disadvantage
Over time, my mother became very popular as she had built up a lot of experience and was able to support new Instructors. Many Instructors visited her Center in order to learn from her. Later, I began working as an Instructor in the Belém region myself and received a warm welcome from all of the Instructors and staff there. I visited many Centers throughout Brazil and was always happily received by the Instructors who shared valuable tips and know-how with me. Through visiting other Centers, having other Instructors and Kumon staff visit my Center, and attending regional meetings, seminars and Instructors conferences, I have been exposed to a vast amount of knowledge which I have used to further develop my Center. At my Center, we search for ways to improve our instruction on a daily basis.
One day, I was worried about how I should go about instructing a certain student. This student was capable but I was unable to develop her ability more fully and had ended up assigning her an excessive amount of repetition. Then, I discussed the issue with an experienced Instructor. Based on her advice, when doing the native language worksheets, I made sure that the student read the instructions, passages, and questions thoroughly and had her read over her answers after writing them down. Her results instantly improved. Upon reflection, I realized that I had been leaving that student at a serious disadvantage.
Etching Toru Kumon's words into my consciousness and learning from peers around the world
After seeing so many student cases, I became firmly convinced that the Kumon Method of education was a wonderful method for increasing students' potential. Kumon has enhanced my life and the lives of my students. I have drawn great inspiration from Toru Kumon, who said, "There is never 'good enough,' there must always be 'something better.'" These words are always foremost in my mind: "The more you learn, the clearer your deficiencies become." Nothing should cause you fear or hesitation when attempting new things. I want to continue to learn more about the Kumon Method from my fellow Kumon Instructors in Brazil, South America, Japan, and around the world.
Toru Kumon, the founder of the Kumon Method,
left us with an abundance of valuable messages
that we continue to place great importance on.
In this section you can read some extracts from the inspiring messages that Toru Kumon delivered to Kumon Instructors and staff since the time of the company's foundation. Indeed, we continue to share the Mission and Values prescribed by Toru Kumon, and place great importance on them in our daily work. This has been vital to ensuring that Kumon has, for over half a century, continued to be the company that it is to this day.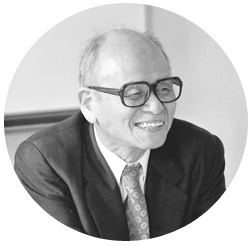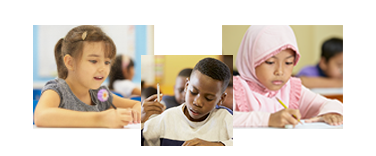 Kumon's Aspirations
We at Kumon share a dream,
a dream of world peace brought about by education.
We will move toward the realization of that dream
by helping people to better themselves
through individualized education.