Education for Children and Adults
with Special Needs
Providing the joy of learning to all people, regardless of whether they have a disability or not
No matter what kind of disability an individual may have, such as ASD (Autism Spectrum Disorder), Intellectual Disability, Down Syndrome, LD (Learning Disability), ADHD (Attention Deficit Hyperactivity Disorder), or Physical Disability, there is always something they can do.The Kumon Method enables them to work on tasks that they can do. By providing the "just-right" level of study, we foster the development of their intellectual ability. Only the Kumon Method can offer this style of education because our instructional method and worksheets progress in small steps.Thousands of people with disabilities are learning with the Kumon Method in Japan.
read more
Tsukushinbo Nobita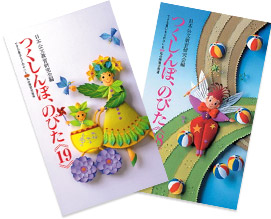 Every single child has limitless potential and the ability to grow, and children with special needs are no exception. Kumon has many examples that prove this.
Children begin the Kumon program from a level they can easily do, and then move on to content that is marginally more difficult each time, gradually developing the ability to handle more advanced material. By making continuous effort, they are able to achieve tremendous growth. Tsukushinbo Nobita (Kumon Publishing) is a series of booklets that records the study progress and growth of these children in detail.